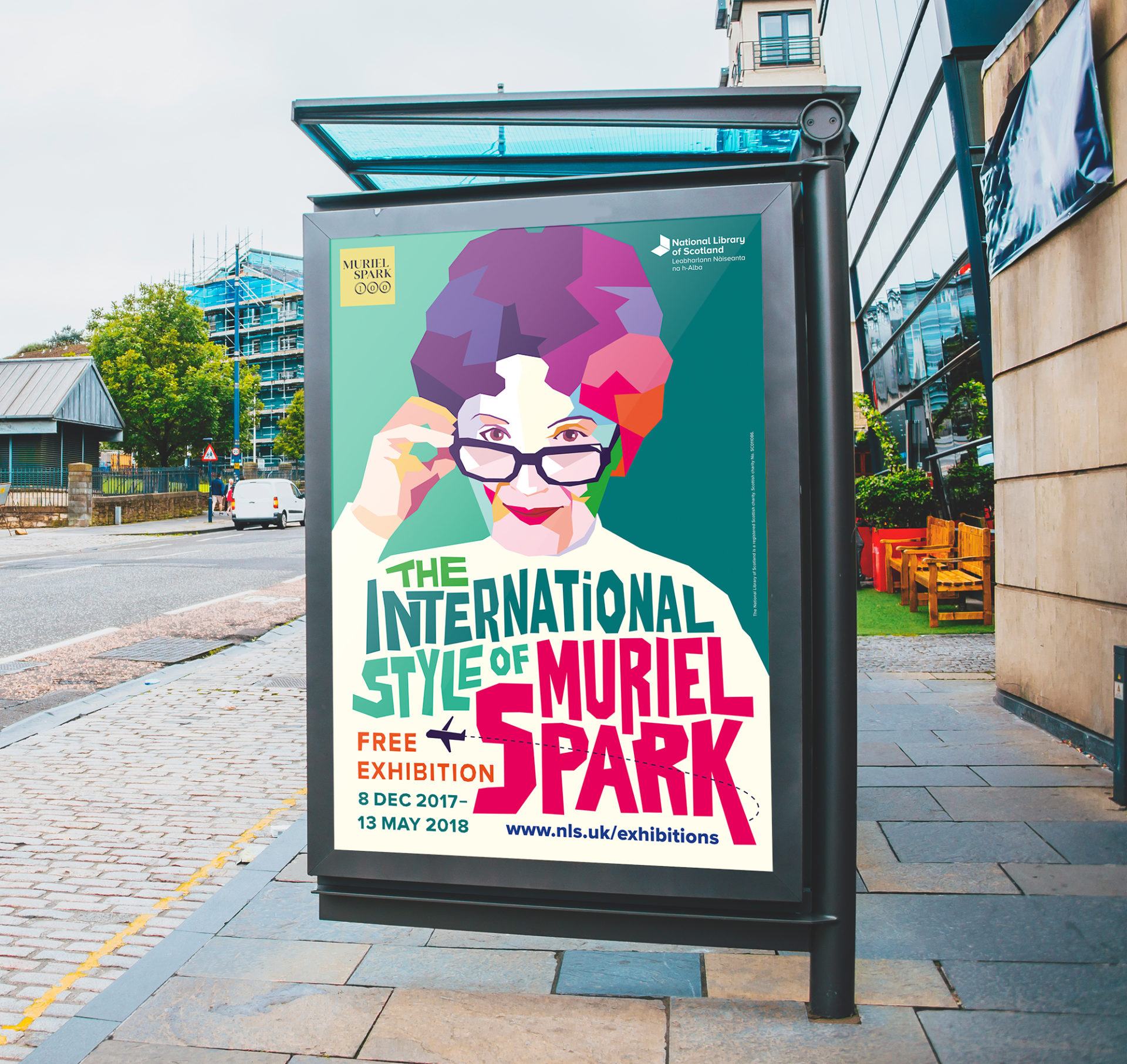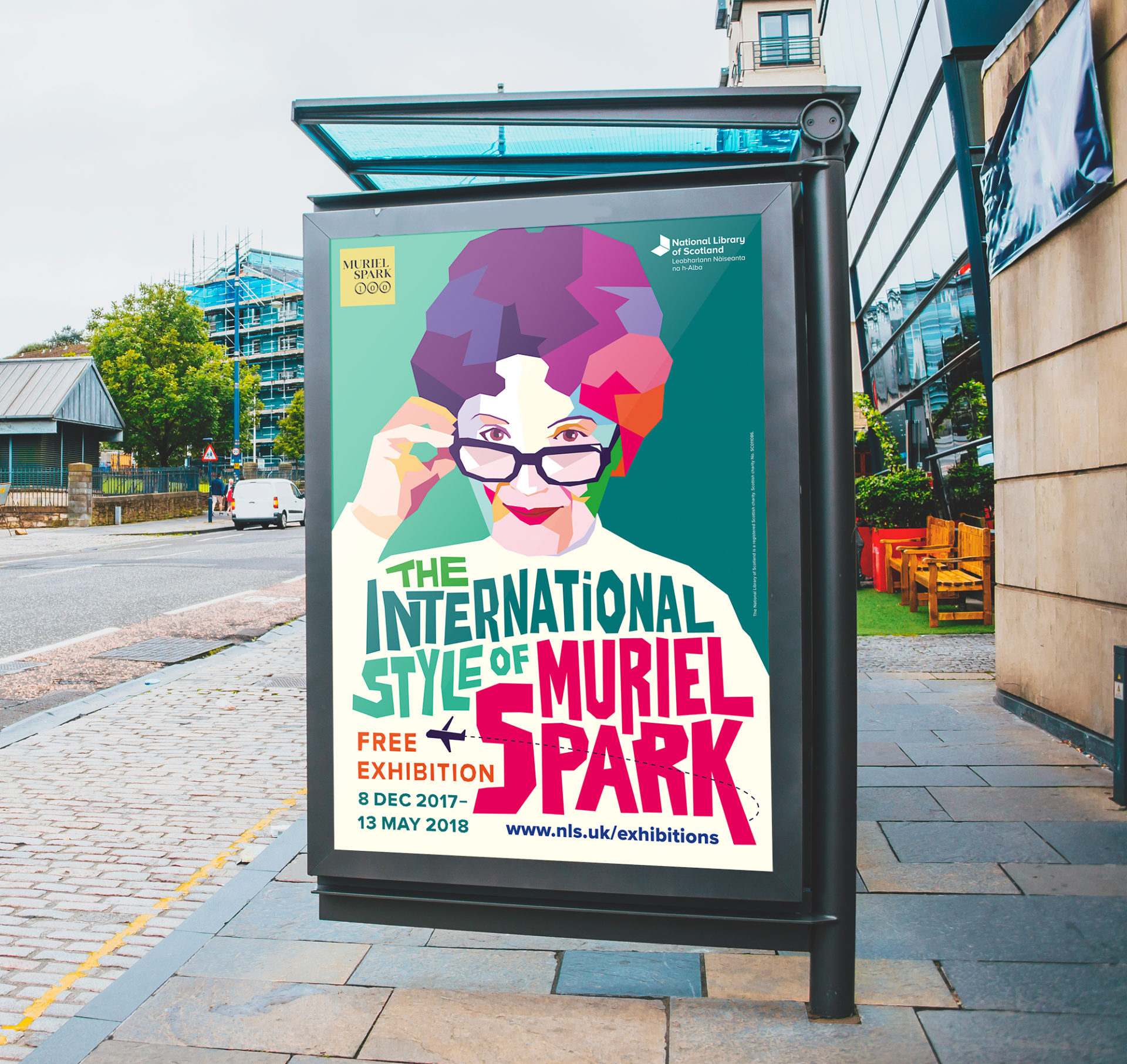 In 2017 we successfully tendered for a mix of creative services for The National Library of Scotland. The design of a campaign for 'The International Style of Muriel Spark' – a centenary exhibition of one of Scotland's greatest novelists – was a central part of this contract.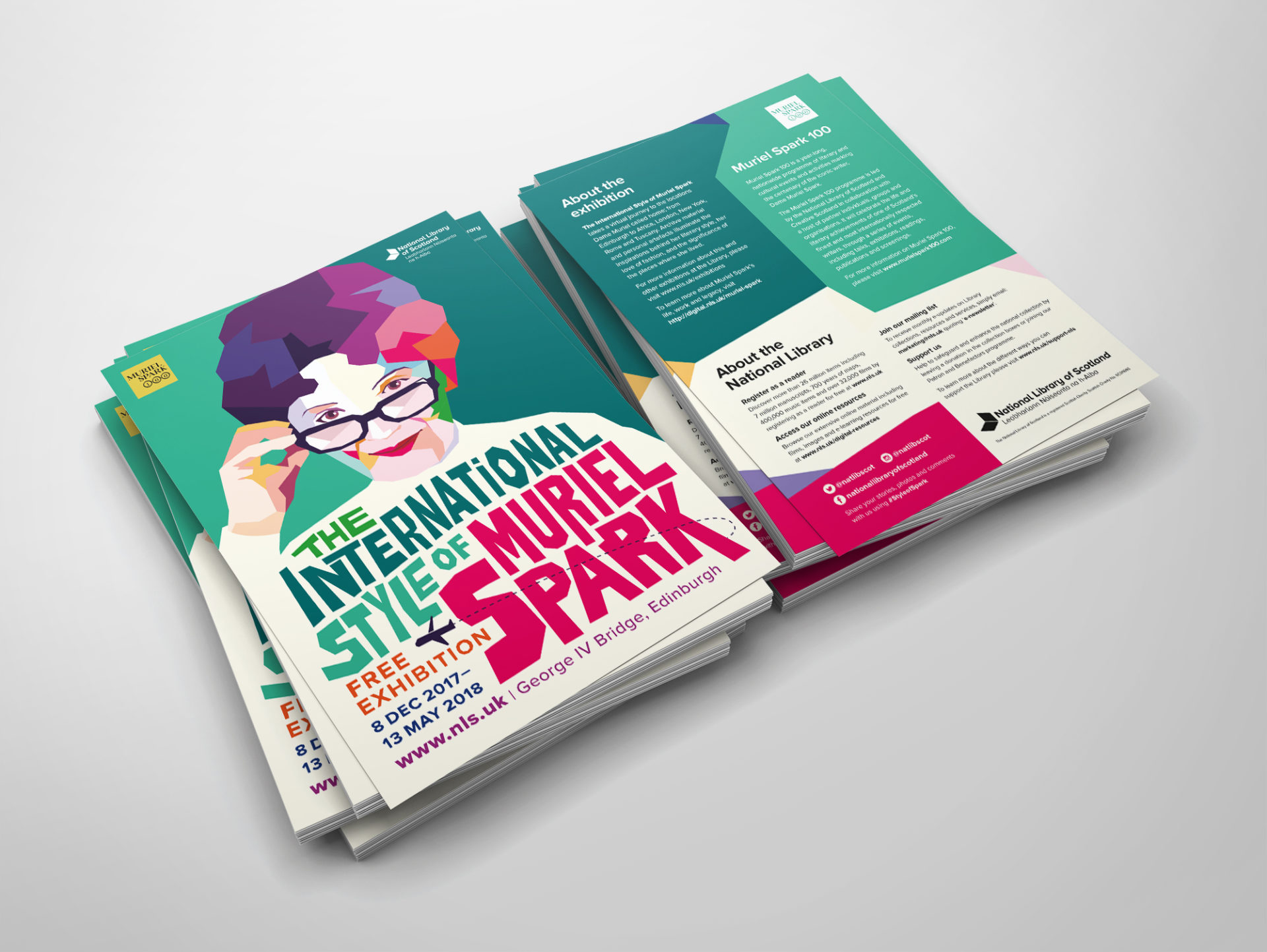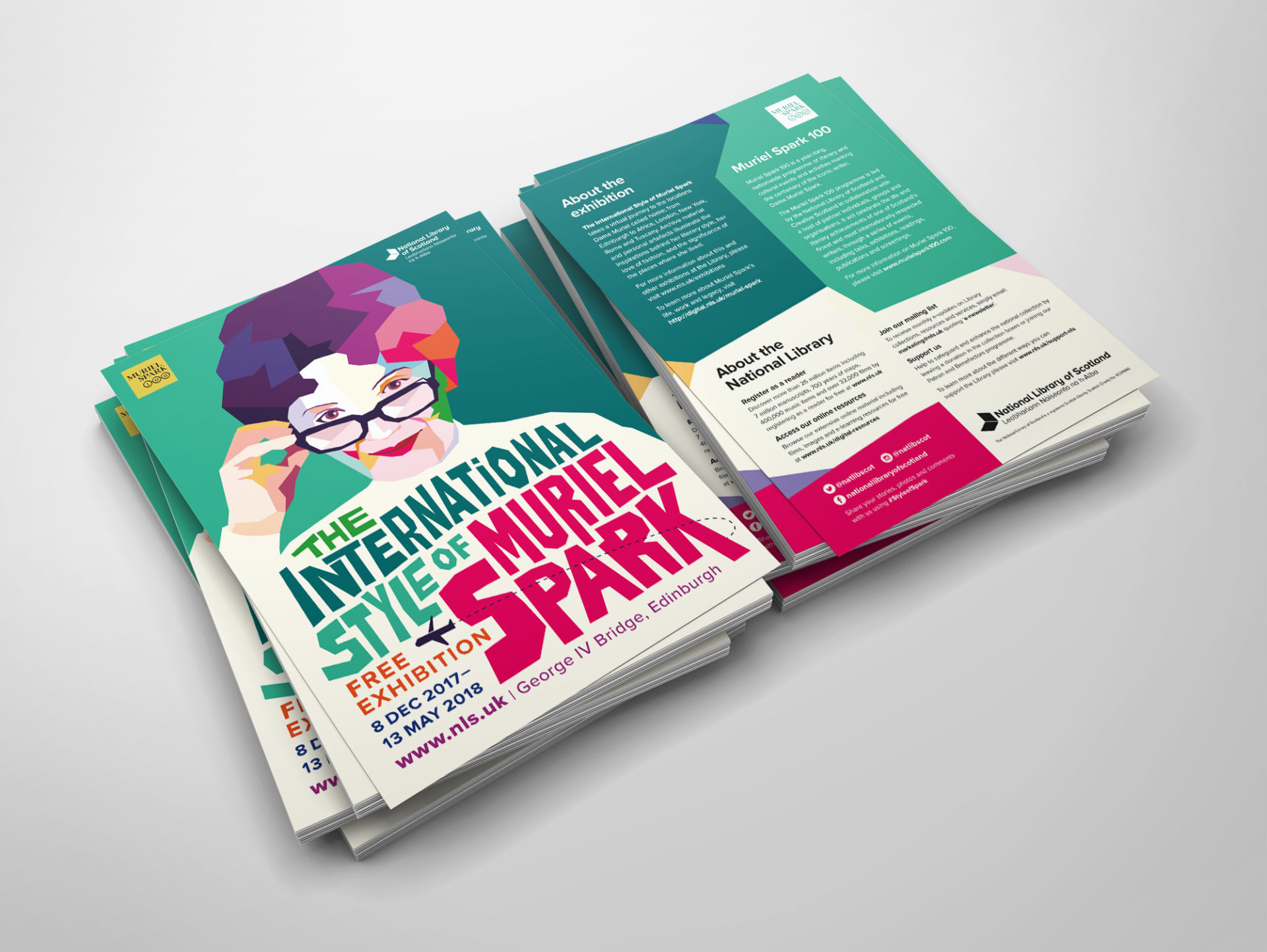 Muriel Spark forms one of the largest archives at The Library and includes diaries, correspondence, workbooks and manuscripts of some of her most famous works. As the title 'The International Style of Muriel Spark' suggests, her love of fashion and design was to be displayed alongside the narrative of her literary work to give a three-dimensional insight to her life.
We set out to create an iconic and striking campaign to represent her vibrant and creative personality. This resulted in an eye-catching pop-art inspired image, using bold shapes and colours to attract interest and draw visitors.
The exhibition ran from 8 December 2017 to 13 May 2018.
The exhibition was part of Muriel Spark 100 – a programme (throughout 2018) of events and activities including talks, exhibitions, readings, publications and screenings – celebrating the centenary of Muriel Spark's birth.