SEStran
Client

SEStran
Services
UI / UX design
/
Web Development
/
Reports
/
Marketing Materials
/
Graphic Templates
/
See All Work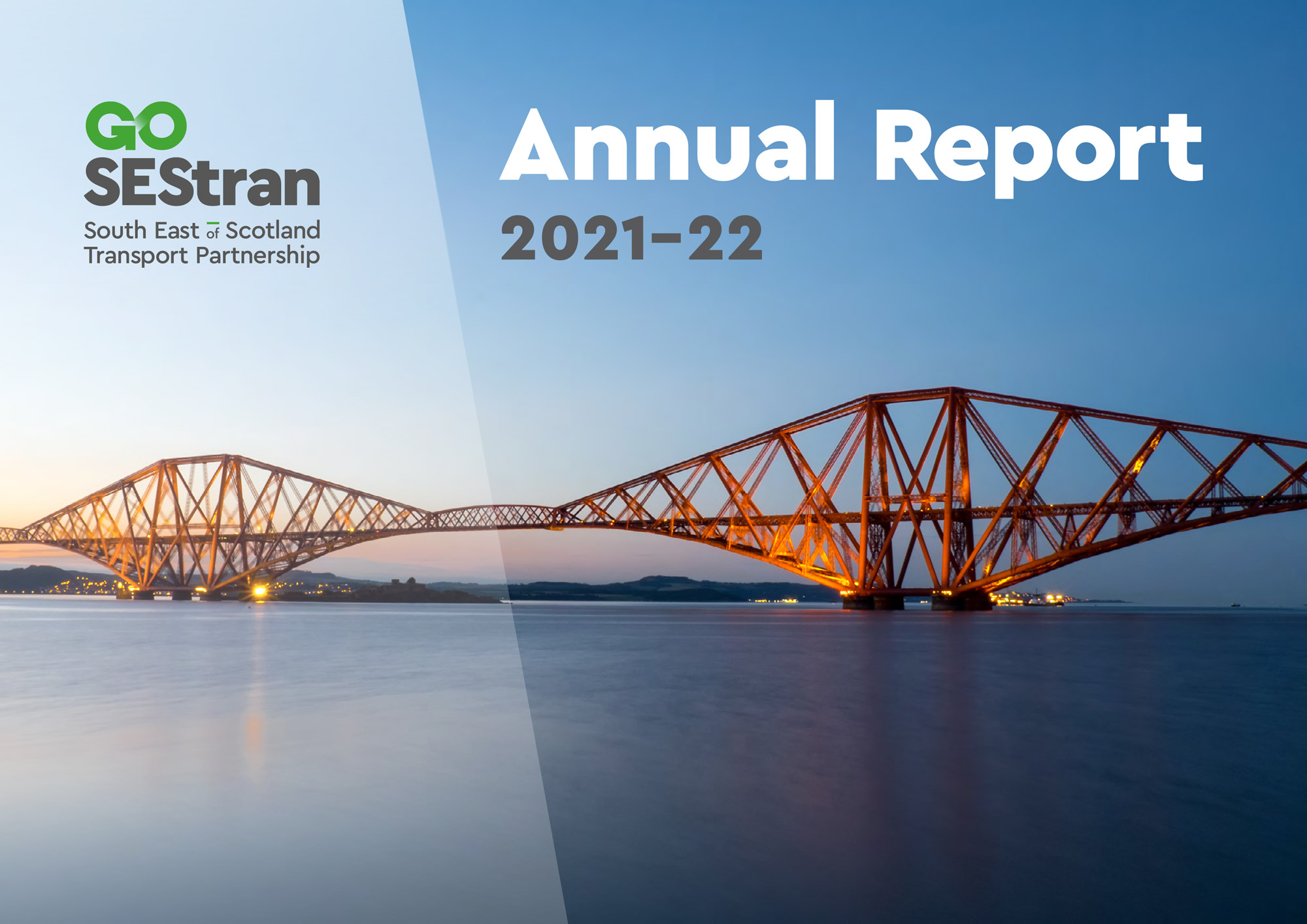 The South East of Scotland Transport Partnership (SEStran) is the statutory Regional Transport Partnership for the South East of Scotland, who work to ensure that business can function effectively and provide those living in the region with improved access to healthcare, education, public services and employment opportunities.
We've had the pleasure of working with SEStran on multiple projects, from designing and developing their website, to creating an editable report document for their recent SEStran 2035, Regional Transport Strategy. We've worked on several annual reports, as well as helping to create a showcase video for ZEDIFY Logistics, one of their projects.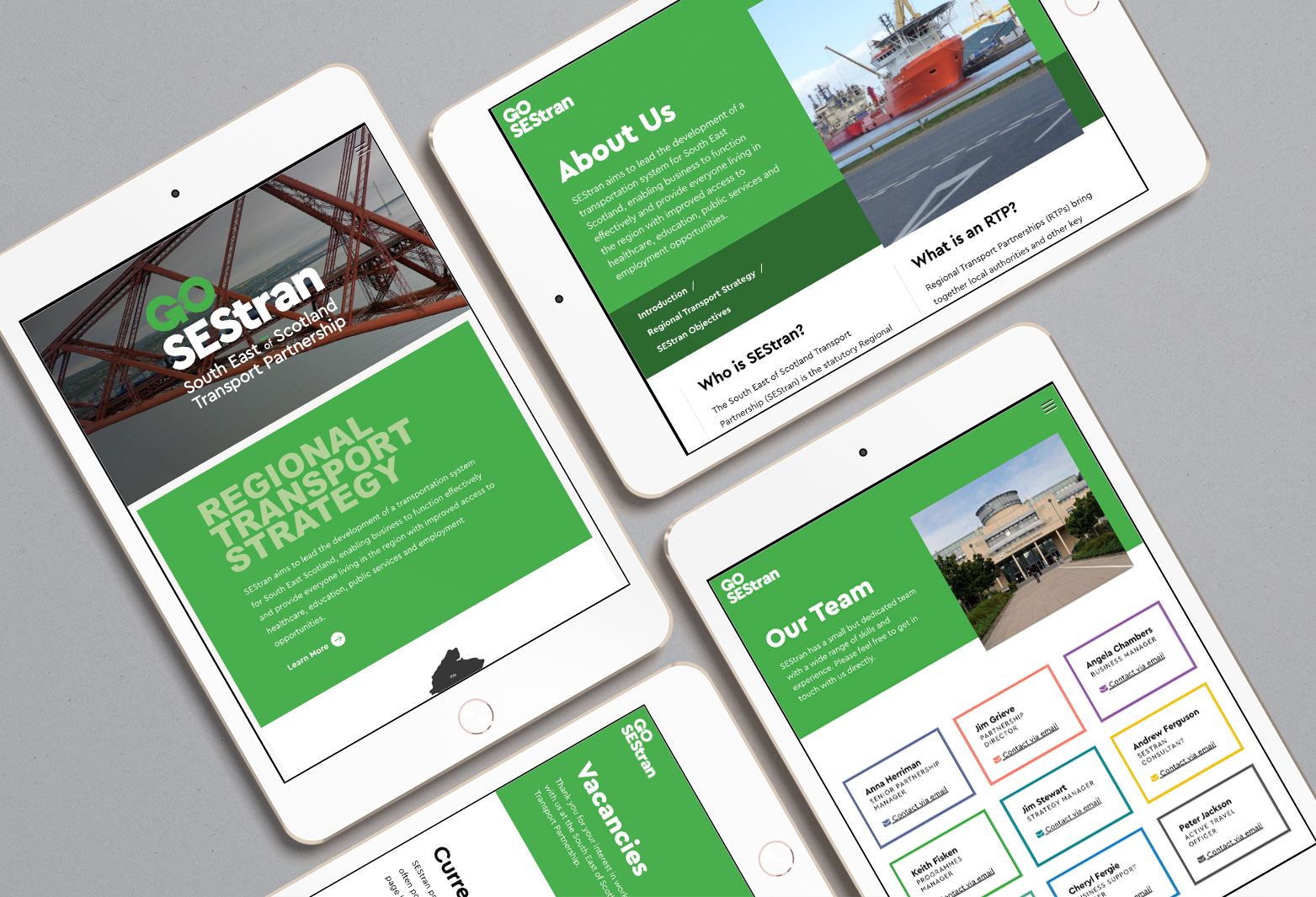 For the website, we were challenged with the brief to redesign their main website inline with their updated brand, whilst ensuring that content could be browsed with ease by stakeholders familiar with the previous iteration. This was vital, as the site primarily serves as a resource centre for reports, publications and meeting agendas. In addition, the site would also offer a friendly introduction to the public, providing easy to digest information about their projects, along with any other essential information that may be required.
SEStran's previous website was created in WordPress, and having used this over many years, their team were eager to be able to manage content in a similar manner, meaning the transition from old to new would need to be as seamless as possible. Although it was necessary to restructure how content was managed to improve efficiency and performance, such as replacing event calendars with custom-made solutions, migrating content out of plugins as part of the process, we were able to ensure that the site's maintenance would be extremely intuitive for those familiar with the original setup.
---