Innertube Map
Client

Edinburgh and Lothians Greenspace Trust (ELGT)
Services
Branding
/
UI / UX design
/
Web Development
/
Marketing Materials
/
See All Work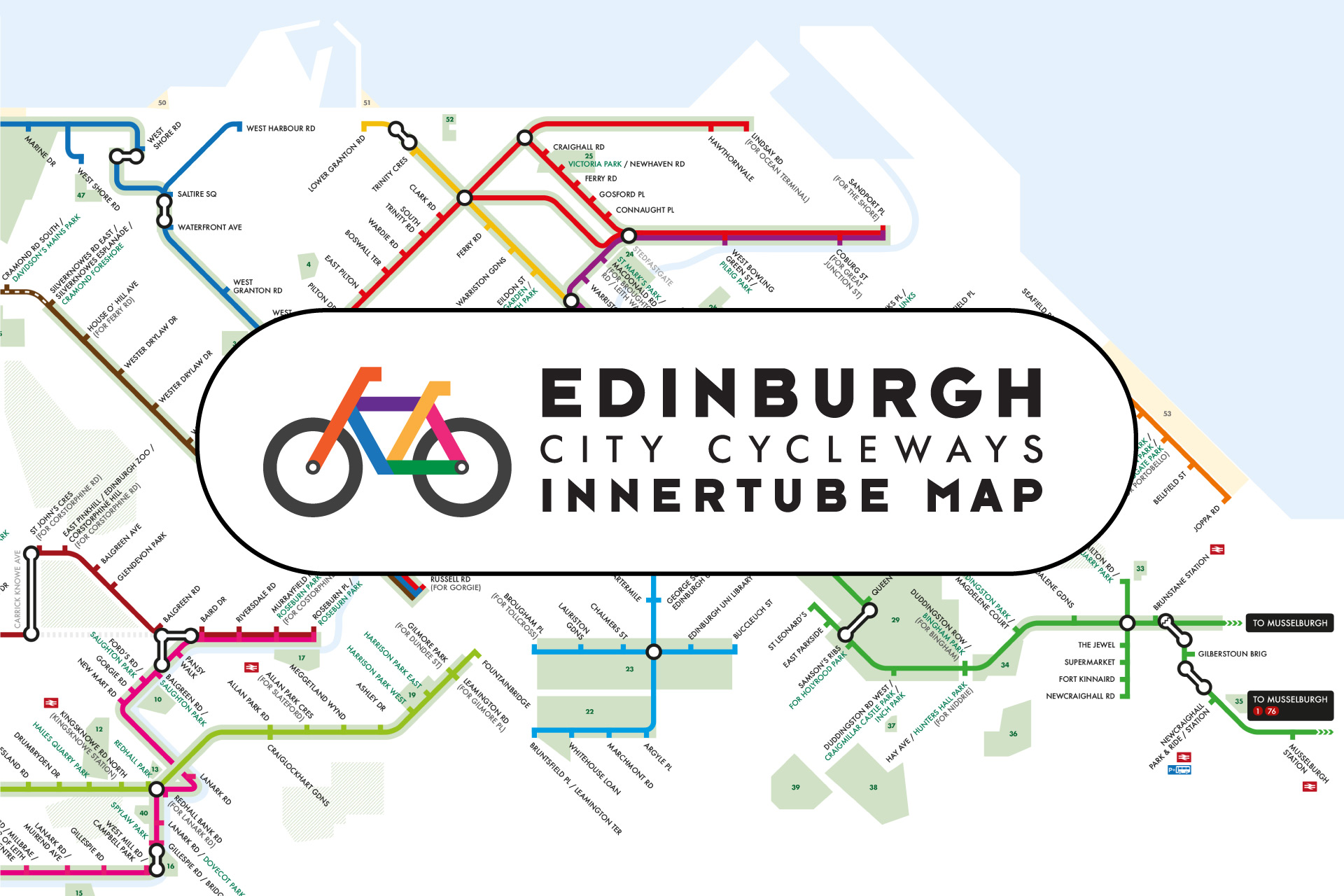 Edinburgh proudly boasts over 75km of off-street paths, many of which were once railway lines, for use by both cyclist and pedestrians. To help familiarise users with this incredible and expansive network, we were commissioned by the Edinburgh and Lothians Greenspace Trust (ELGT) to create the Innertube Map.
The first iteration of this was developed many years ago, but the initiative is still going strong, with its design's timelessness owing thanks to the London Underground Map. This iconic design clearly provided us with great inspiration, from the logo and branding, to how the map is used itself.
Multiple iterations have been introduced over the years, including a Student Version, marking ideal spots to hop on and off the Innertube for student campuses across Edinburgh, and most recently an expansion of the network to include Little France, benefitting those needing to access healthcare. A website version was introduced also, ensuring that this would be as simple as possible to use on the move.
This network of traffic-free cycle (and walking) routes remained a hidden gem for far too long, but we feel that this initiative, along with much better signage along the routes themselves, has seen usage increase considerably over the last decade.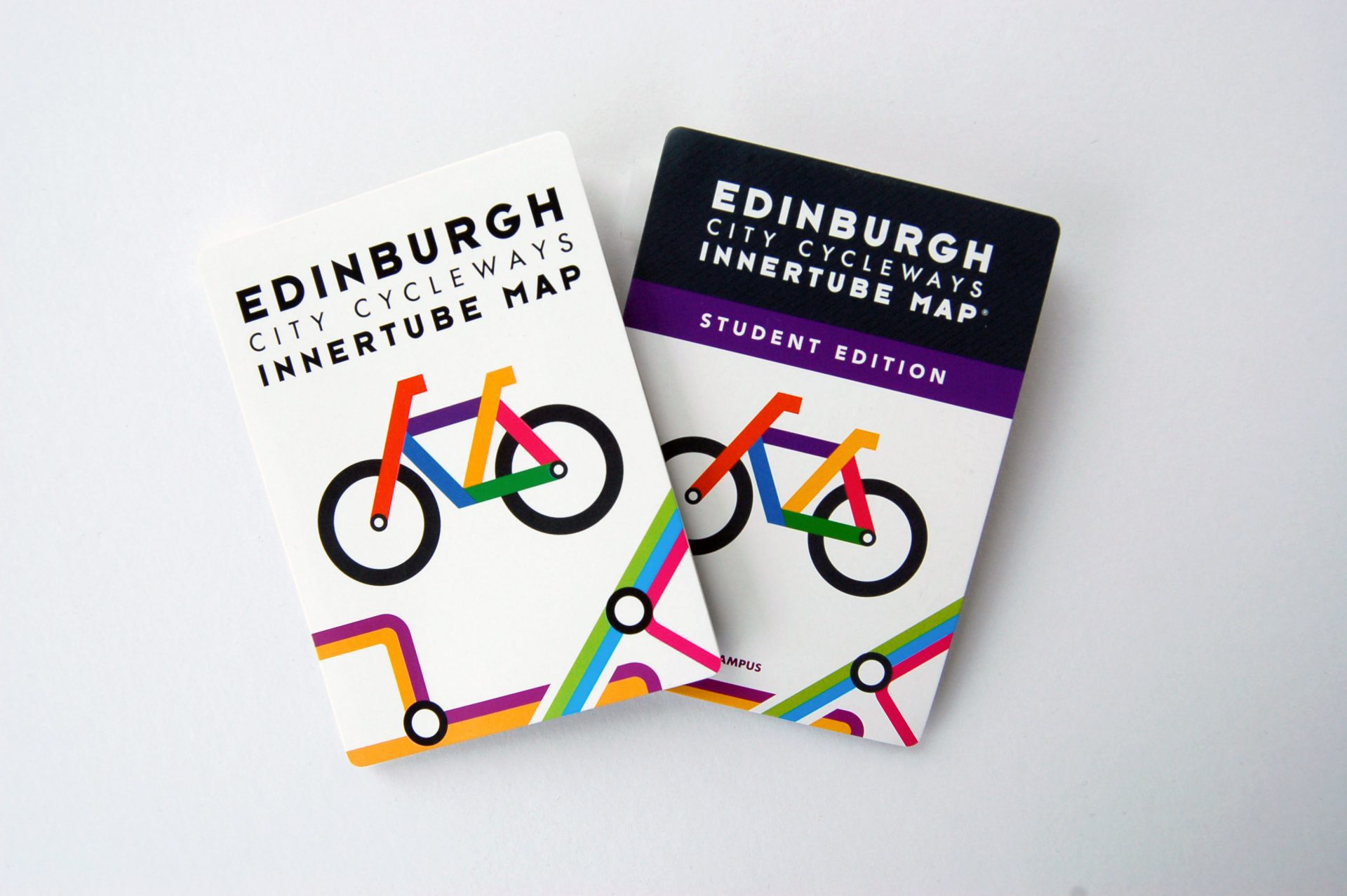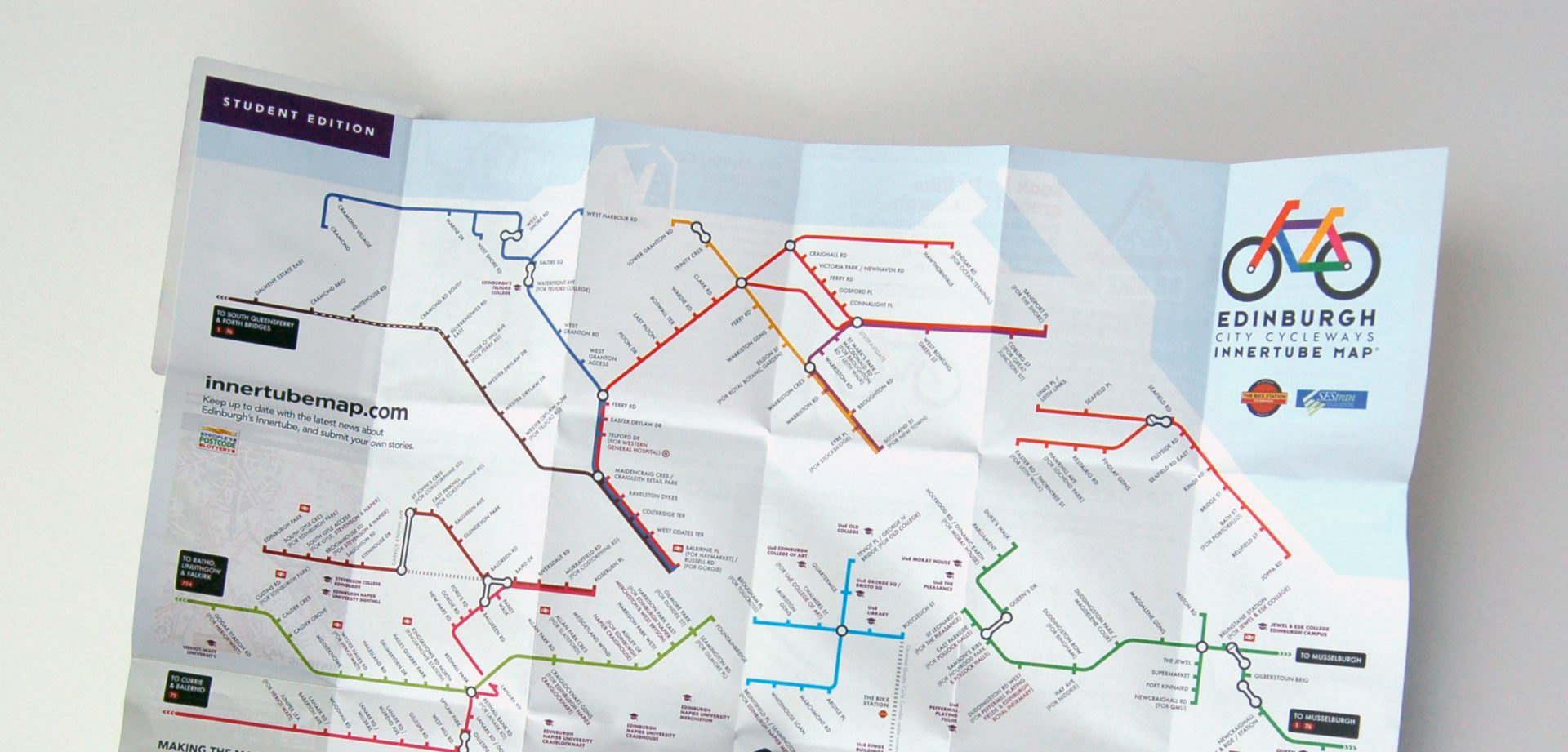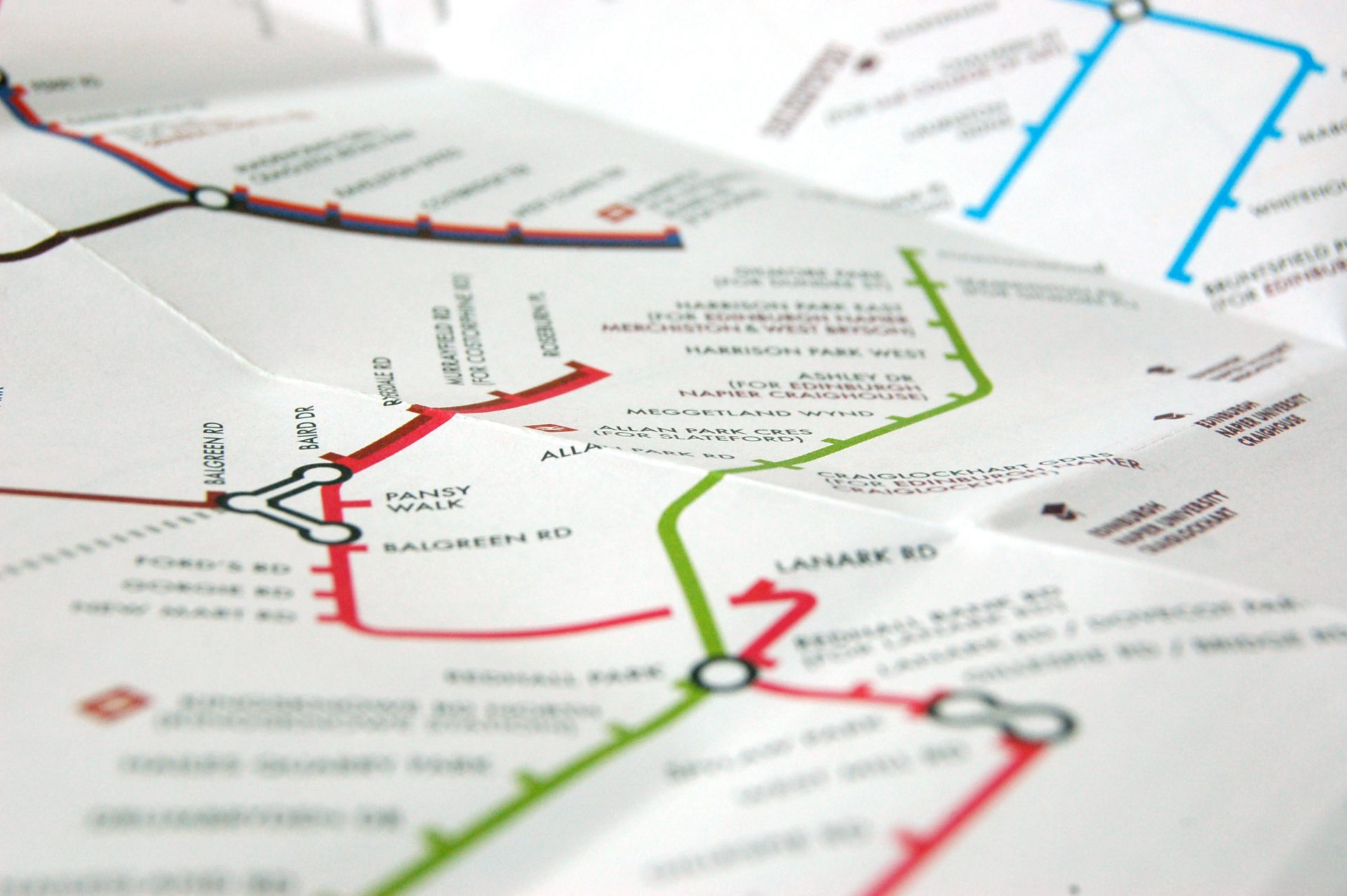 ---