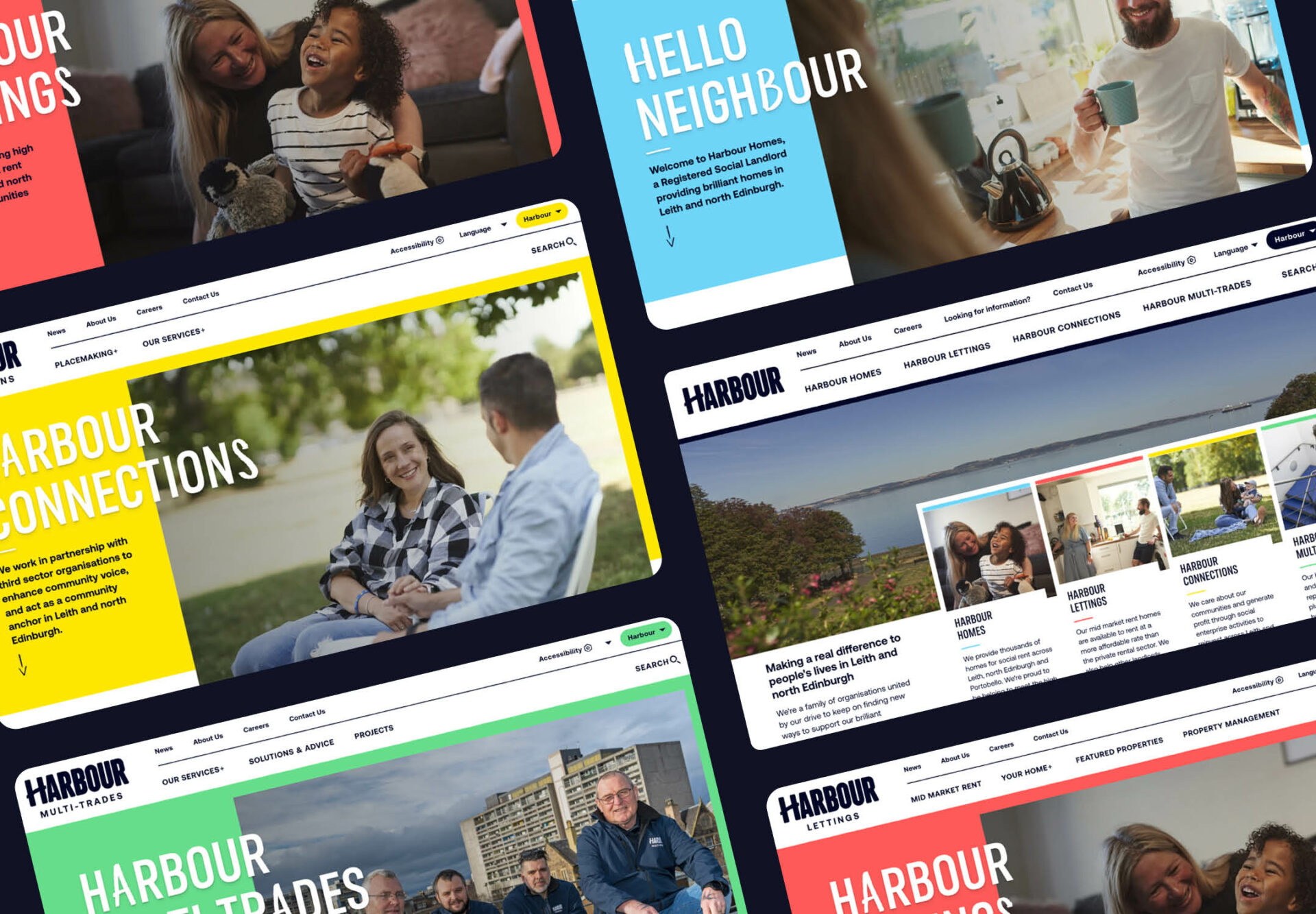 Harbour's mission (formally Port of Leith Housing Association) is to make a positive impact on people's lives in Leith and North Edinburgh, by providing affordable homes and services and creating brilliant communities. Having been based in Leith for over a decade ourselves, we were very much aware of their role within the area and their involvement within the community, so we found the experience extremely rewarding and the team a joy to work with.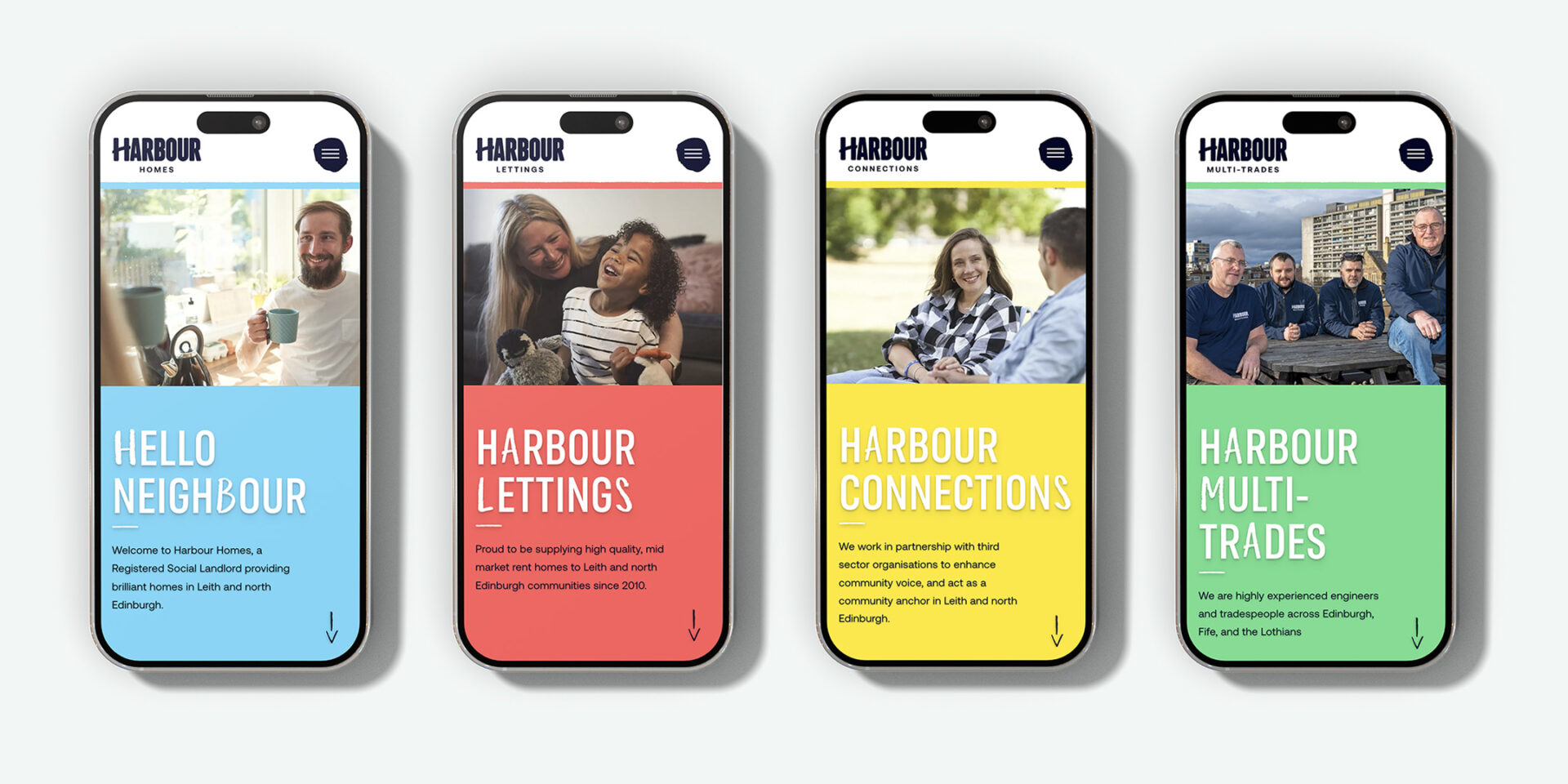 With their new brand identity recently unveiled, we were given the opportunity to shape this to a digital format, bringing this to life for their audiences for the very first time. A significant part of the project was also to create a completely revised website architecture, as Harbour's exciting organisational evolution presented the challenge of housing their four newly established entities (Harbour Homes, Harbour Lettings, Harbour Connections and Harbour Multi-Trades) under one roof.
Each of these entities have clearly defined audiences, so the goal was to allow these users to engage with only the services that would be of relevance to them, avoiding the need to negotiate options only relevant to other departments.
We tailored each sub-site to match the design and colour scheme for the individual entities, introducing separate stylesheets for each to ensure that these differentiations were presented consistently across the website.
Harbour's custom font was interspersed in the main headings, applied via a combination of JavaScript that automatically adjusts the formatting based on a library of predetermined keywords, along with a manual approach that allows the editor to customise this text as desired. The "handwritten" style of the Harbour font was applied to custom strokes, icons and other site elements, applied as inline SVG so not to affect the performance.
Overall, we're really pleased with the outcome of the project, and hope it will help Harbour build strong bonds with existing and new customers in years to come!
---